New Mexico/Arizona Book Awards


recognizing
the best books in
New Mexico, Arizona & the Southwest


For the past thirteen years, the New Mexico Book Awards Program honors special New Mexico authors/publishers for their special contributions to New Mexico's book community. The complete list of honorees is below.



Honorees
2017
Jill Lane, ABQ International Balloon Museum Foundation, Executive Director
Friends of New Mexico Books Award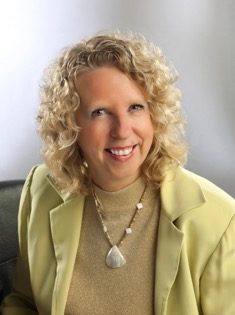 Native of South Bend, Indiana, graduate of Indiana University and L'Universita di Bologna Italy, Jill Lane has worked in the Tourism industry since 1974. A 25-year career as Sales & Marketing Manager with Delta Air Lines took her and her family around the U.S. and brought them to New Mexico in 1995. While carrying on her Delta role, her family became co-owners of The Elkhorn Lodge in Chama in 2000. Here Jill was able to combine her love for travel, writing, and people by welcoming folks and groups from around the world to their mountain retreat.
Following her Delta retirement in 2004, Jill began a lifelong dream of becoming a travel writer and made New Mexico the worksheet for this endeavor. She became immersed in all aspects of New Mexico tourism, sharing her love of New Mexico with her readers. Her published articles have appeared in magazines, on-line publications and travel guides. Jill was named 2010 Tourism Professional of the Year at the New Mexico Governor's Conference on Tourism.
Founder of boutique publishing house- Enchantment Lane Publications, Jill has garnered numerous awards for her children's books introducing New Mexico destinations and events to the family market. In addition to kids books, Jill penned their time as Lodge owners through her anthology, "LODGE LORE…Tales from a Mountain Lodge."
In 2014 Jill accepted a new role in Albuquerque as Director for the Anderson-Abruzzo International Balloon Museum Foundation, where she oversees a variety of roles from fundraising to event planning, all showcasing the iconic Albuquerque Balloon Museum to the world. But she and her famous canine partner, Travelin' Jack, continue their role in promoting pet travel and animal welfare initiatives throughout New Mexico. As weekend warriors traveling around the state, they promote the Land of Enchantment in all aspects 2 and 4-legged, while dually supporting animal welfare. Together they have raised over $25,000 for NM animal shelters.
Through books, writings, and community based events, Jill has been able to blend her loves and passion for travel, animals and writing. She finds great pleasure in life by delving into and creating her various passions and projects into opportunities for others as well.

2017

Art & Janet Brennan, Casa de Snapdragon, Publishers and Authors
New Mexico Literary Award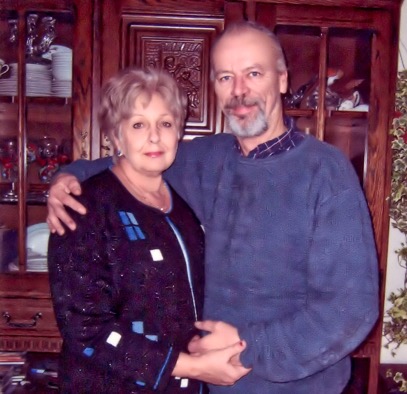 Janet K. Brennan is an award winning international book critic/reviewer and the co-founder of Casa de Snapdragon Publishing—and she still finds time to write novels, short stories, and poetry. Her newest book, Harriet Murphy: More Than Enough (2017), is the second in her Harriet Murphy historical fiction series. Janet Has authored 9 books and has written and edited for several national publications, including Chicken Soup for the Soul and Prevention Magazine, Stars and Stripes, Europe. Janet founded her second traditional publishing company, JB Stillwater Publishing in 2010, She serves on the board of directors for the New Mexico Book Association, and was last year's vice president. You can find Janet on Facebook and her Amazon author page, as well as CasaDeSnapdragon.com and her poetry website JBStillwater.com.
Art Brennan is a computer design engineer, retired military, and retired government contractor. He is the co-founder of Casa de Snapdragon with his wife of 40 years, Janet Brennan. Art is an award winning specialist in cover design, format, and graphic art. He is responsible for formatting and layout of both the interior and covers, creation of eBooks, and maintaining the Casa de Snapdragon and JBStillwater websites.
Casa de Snapdragon LLC was co-founded in 2006 by Arthur and Janet Brennan. We are a full service company and provide editing, formatting, and distribution of books. We work as closely with the authors as possible and are only satisfied with our books when the author is satisfied. We can be found on the internet at casadesnapdragon.com and JBStillwater.com.


2016
Karen Villanueva, Book Promotion
Friends of New Mexico Books Award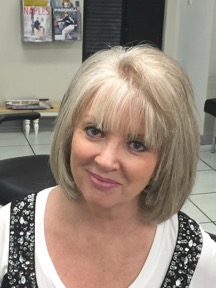 Karen Villanueva has more than thirty years experience in entertainment PR--and won a gold record for her work with a band and a producer's credit on another band's live album. Having moved from Toronto to New Mexico in 1992 and noting all the authors who lived there, she shifted her focus to work exclusively with authors, books, and small presses for the last 20 years. The New Mexico Book Association awarded her the Special Recognition Award in 2001 for her volunteer work publicizing authors and book events in the land of Enchantment.

The first author to take note of her skills in New Mexico was Rambo's dad, New York Times bestselling thriller writer David Morrell. Called "highly resourceful and a PR dynamo" by one of her past clients, New York Times best-selling author Ann Louise Gittleman called the First Lady of Nutrition, Karen tailors each campaign to suit the genre, platform and personality of the author in order to get the best results. She is a member of NMBA, SouthWest Writers, New Mexico Book Co-op. She has worked in collaboration with various publicists from mainstream book publishers and works well with Community Relations Directors at the bookstore chain level as well as with individual book store owners. Working to set up book signing events and talks for individual authors (often at little cost and sometimes at no cost depending on the author's budget) Karen also utilizes alternative venues for authors, matching them with other appropriate venues for their events.

Having served as an author/media escort, sometimes publicist, often driver, and sometimes interviewer for up-and-coming and best-selling authors, some of her past clients include: Oscar De Hijuelos, James Lee Burke, Stephen Cannell, Clive Cussler, the wise and wonderful Jeane Houston, the lovely and witty Helen Fielding, Jodi Picoult, Deepak Choprah, Neale Donald Walsch, Marianne Williamson, Donna Eden, Jonathan Miller, Ronald Chapman, Diane Gabaldon, Anthony Bourdain, James Rollins and many, many more!

James McGrath Morris, Author
New Mexico Literary Award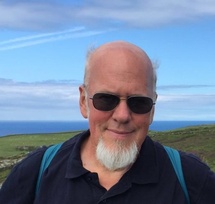 James McGrath Morris is the author of several biographies, including Eye on the Struggle: Ethel Payne, The First Lady of the Black Press, which was a New York Times bestseller and Editor's Choice and was selected for the Benjamin Hooks National Book Award that recognizes annually the best book on civil rights history. His other works include Pulitzer: A Life in Politics, Print, and Power, and The Rose Man of Sing Sing: A True Tale of Life, Murder, and Redemption in the Age of Yellow Journalism as well as Kindle Singles Revolution by Murder and the Radio Operator. His next book, The Ambulance Drivers: Hemingway, Dos Passos, and a Friendship Made and Lost in War will be published in March of 2017. He was the founding editor of the monthly Biographer's Craft and has served as both the executive director and president of Biographers International Organization (BIO). Morris lives in Tesuque, New Mexico.


2015
Danielle Foster & Wyatt Wegrzyn, owners of Bookworks Bookstore, Albuquerque
Friends of New Mexico Books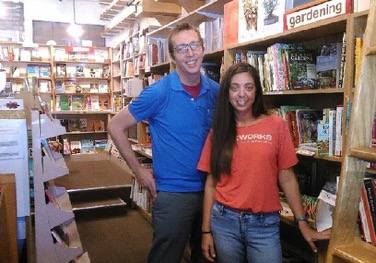 Daniele Foster and Wyatt Wegrzyn owners of Bookworks were awarded the 2015 Friends of New Mexico Books. Bookworks has been supportive of local authors and books through its history in Albuquerque with signings and events. Danielle and Wyatt bought the business from Nancy Rutland and have kept the tradition going of a neighborhood bookstore.

Pat Hodapp, Director of Santa Fe Public Library System
New Mexico Literary Award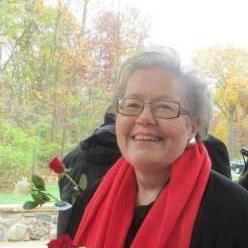 Pat Hodapp, Director of the Santa Fe Libraries, was awarded The New Mexico Literary Award in 2015. Pat has been Director since 2004 and opened the Southside Branch of the Santa Fe Library in 2007. Pat has sponsored author events, art events, children's events, and workshops at all three Santa Fe Libraries. She has also supported small, rural libraries, Native American arts, and Santa Fe non-profits. Pat has also supported NM Book Co-op as a judge in the Book Awards and advisor.


2014
Margaret Aragón & the Reading Albuquerque Staff, KKOB Radio (Albuquerque)
Friends of New Mexico Books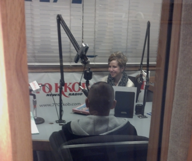 Reading Albuquerque began in 2003 as a collaborative between the City of Albuquerque, 770KKOB Radio, the Albuquerque Public School District, and the Albuquerque Public Library System. The City of Albuquerque Staff produces the show, selects books, on-air guests, curriculum for teachers, and the students who read the thousands of books featured on the hour-long show. Reading Albuquerque promotes reading, books – local and national, authors and illustrators, schools, libraries, and local students. The show is shared with other states on a good thing from Albuquerque.The show would not happen without Margaret as host, the late Art Ortega from KKOB, Michael Carlyle from KKOB, City of Albuquerque Family & Community Service Directors: Valorie Vigil, Robin Dozier Otten, Douglas H. Chaplin: and Paula Delap-Padilla. Eric Lucero was the producer for the show. The radio show on Sundays, was support for enjoyment in reading.



2014
Jim & John Hoffsis, Treasure House Books, Old Town (Albuquerque)
Friends of New Mexico Authors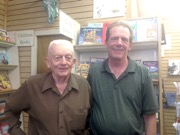 Jim Hoffis bought Treasure House Books in 1974 when he retired from Chevron Oil Company. John started working at Treasure House on his 14th birthday.
Jim is a Korean War Veteran, is an active member of Korean War Veterans Association, past president of the Association of Former Intelligence Officers, past board member of the Old Town Merchants Association, founding member of Historic Old Town Property Owners Association, and a member and volunteer at the New Mexico Veterans Memorial. Jim pays for and puts up daily the five flags in Old Town.
John has a BA from UNM in Speech Communications/Radio/TV/Journalism. He was an overnight DJ at KUNM FM and a volunteer at Community Cable Channel 27. In 1983 John opened Stagecoach Books. In 1999 Jim retired from Treasure House and John combined the two stores.
John and Jim promote local authors and books and makes people and authors feel welcome in their store.


2014
John Byram (Albuquerque), Director of University of New Mexico Press
New Mexico Literary Award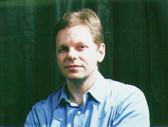 John Byram is a long time supporter of books and authors in the Southwest and has been responsible for the release of over 200 titles in just that past three years. John is the director of the largest publishing house in New Mexico, with over 25 full-time employees and well over 1,000 titles in print. John came to NM in 2010 with a rich background with WW Norton where he was a sales rep then on the marketing staff, and progressing to the editorial side of academic science titles. Just before coming to New Mexico, he was the editor in chief and director of development of the University Press of Florida.


2013
Don Bullis, Author (Albuquerque)
New Mexico Literary Award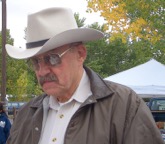 Don Bullis has been a long time supporter of books and authors in the Southwest. He has profiled and/or reviewed literally hundred's of books by many of the New Mexico-Arizona Book awardees. He has put out a monthly newsletter for the past 4 years and includes them in each issue. He has been a faculty member at the Hillerman Writers Conference on numerous occasions and a long time participant in the First Friday group that Tony Hillerman started many years ago. He has been an active member of the NM Book Coop since its inception in 2005. He has actively helped dozens of up and coming authors as well as many old-timers in critiques, testimonials, and guidance. And if that was not enough, he has been the author of a dozen books. One of these books received the Eric Hoffer Best Book Award in 2013. He was honored by the State Library and Centennial Office as the Centennial Author in 2011.


2012
SouthWest Writers (Albuquerque)
Friends of New Mexico Authors



SouthWest Writers was formed in 1982 and has been helping its members progress in their aspirations to write both professionally and personally. They are one of the largest writing organizations in New Mexico and the nation. SouthWest writers has: a newsletter, many meetings on different subjects, classes, workshops, writing contests, genre conferences, networking, access to critique groups, member website links, and discounts to area merchants. SouthWest Writers has won Albuquerque's Bravos Award for excellence.

John Stafford, Museum of New Mexico Foundation (Santa Fe)
Friends of New Mexico Books
John Stafford is Director of Retail Operations of the Museum of New Mexico Foundation Shops (MNMFShops). The MNMFShops operate six museum shops in the New Mexico History Museum, New Mexico Museum of Art, Museum of International Folk Art, and the Museum of Indian Arts and Culture in Santa Fe, New Mexico. The MNMFShops also operate two websites: www.newmexicocreates.org, and www.worldfolkart.org. John has over 30 years of retail management experience and formerly held Senior Merchandising Manager positions with May Department Stores and American Home Furnishings.


2011
Max Evans, Author (Albuquerque)
Friends of New Mexico Books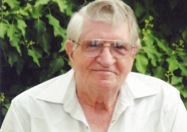 Max Evans is one of the best-known New Mexico writers with over 25 books like:
The Rounders
,
Bluefeather Fellini
,
Madam Millie
, and
Hi Lo Country
. Evans' newest book, a Finalist in the 2010 New Mexico Book Awards, is
War and Music
.
The Rounders
50th anniversary edition was re-released in the fall of 2010. Ol' Max has been a rancher, miner, trapper, and prospector while all the time a cowboy. He now lives in Albuquerque with his wife. Evans has written books, articles, and many of his books were made into movies. He has won many awards including the Owen Wister Award for lifetime contributions to literature from the Western Writers of America.


Sabra Brown Steinsiek, Author, and Founder of Reading New Mexico (Albuquerque)

Friends of New Mexico Books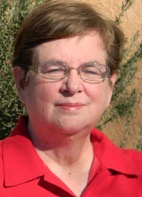 Sabra Brown Steinsiek is the author the prize-winning
Timing Is Everything
,
Annie's Song
, and
The Tale of the Pronghorned Cantaloupe
as well as two other novels and a book of haiku poetry. In 2008, after bemoaning the lack of reviews for small press books, Steinsiek started an online website, www.readingnewmexico.com, that would review only New Mexico books; books about New Mexico or by a New Mexico author. With a staff of reviewers, all-volunteer, the site promised an honest and civil review to any New Mexico book for free. By the site's first-anniversary in September 2009 more than 200 books had been reviewed. Books have always been important to Steinsiek, even before her first book was published in 2000. She has been a life-long librarian, was top summer reader repeatedly during her childhood in Carlsbad, New Mexico, and even won an essay contest in high school on "If I Ran The Library." She is married to Will Steinsiek, executive director of ReadWest Literacy Volunteers of Rio Rancho, and mother to one son, Jared, and two outrageously spoiled cats. She lives life with an overactive imagination always engaged.

Anne Hillerman & Jean Schaumberg, Founders of WordHarvest (Santa Fe)

Friends of New Mexico Books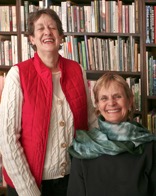 Anne Hillerman & Jean Schaumberg are no strangers to New Mexico books and authors. Anne and Jean founded Wordharvest in 2002, which is devoted to the art and craft of writing. Wordharvest celebrates the legacy of iconic mystery author Tony Hillerman with two writing contests: the Tony Hillerman Prize for first mystery novel which is also sponsored with St. Martin's Press, and the Tony Hillerman Mystery Short Story Contest which is sponsored with New Mexico Magazine. They also sponsor the Tony Hillerman Writers Conference on writing techniques and the business of writing. From time to time, Wordharvest also offers one-day writing intensives featuring such topics as travel writing, memoir and writing for children. Wordharvest also sponsors the Joe Leaphorn Award which honors contributions to the world of readers and authors. WordHarvest has been a supporter of the New Mexico Book Awards since the beginning sponsoring the Mystery Category.
Anne Hillerman is also a writer and won the Best Cookbook in the 2009 New Mexico Book Awards for Santa Fe Flavors, and is a 2011 Finalist (and hopefully Winner!) for Santa Fe Gardens which she wrote with husband Don Strel.
Jean Schaumberg, born and raised in Santa Fe, has been in the book business (libraries and bookstores) since 1974. From acquisitions librarian at the Santa Fe Public Library to bookstore owner, she is an avid reader. Currently she is co-owner of WORDHARVEST. Along with business partner Anne Hillerman, she organizes writers' workshops and conferences for writers of all abilities. Jean graduated from New Mexico Highlands University with degrees in History and Library Science.

David Steinberg, Book Reviewer, Albuquerque Journal (Albuquerque)
Friends of New Mexico Books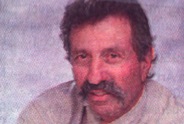 David Steinberg been a newspaper reporter/editor and wire service reporter for more than 45 years, having worked for the
Miami News
,
Cocoa
(Fla.)
Today
, The Associated Press in New Orleans, and the
Albuquerque Journal
. He has also been a (freelance) correspondent for the
New York Times
and
Time
magazine in New Mexico. Steinberg has worked for the
Journal
for 37 years, first in Santa Fe covering local news and the state Capitol beat before moving to Albuquerque to cover the arts. He also been the
Journal's
Books editor for about 23 years.

2010
Nasario Garcia, Author (Santa Fe)
Friends of New Mexico Books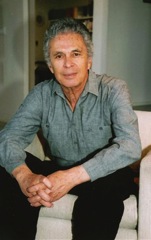 Nasario Garcia lives in Santa Fe. He was on the faculty at NM Highlands University for a number of years and is the author of several books, including Brujas, Bultos, y Brasas and Fe y tragedias. He was one of the featured authors at the 2009 Chama Book Fair.

Demetria Martinez, Author (Albuquerque)

Friends of New Mexico Books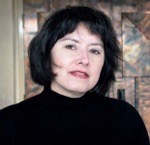 Demetria Martinez lives in Albuquerque and is the author of several books, including Confessions of A Berlitz Tape Chicana. She was one of the featured authors at the 2009 Chama Book Fair.
Derek Buschman, Manager, BordersBookstore (Albuquerque)

Friends of New Mexico Books
Derek Buschman was the general manager at the Borders at Cottonwood Crossing for several years. He was an avid supporter of local books and featured many local authors at events at that store.

2009

Michael McGarrity, Author (Santa Fe)

Friends of New Mexico Books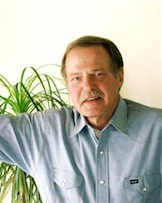 Michael McGarrity lives in Santa Fe and is most know for his novel
Tularosa
. He has since written many books and has won the New Mexico Governor's Award for Excellence in the Arts. He often lectures at the Hillerman Conference.

Joe Sando, Author (Albuquerque)

Friends of New Mexico Books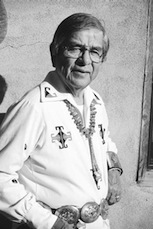 Joe Sando lives in Albuquerque but is also very attached to the Jemez Pueblo and the Sun Clan. He has be instrumental in encouraging Native American writers and it speaking on Native American history. He wrote
Popé
among many other books.

Howard Bryan, Author (Albuquerque)

Friends of New Mexico Books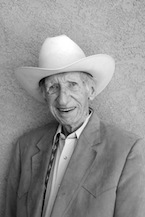 Howard Bryan lives in Albuquerque. He has written Albuquerque Remembered and received Governor's Award for Excellence in the Arts in 1994. He also won the Spur Award from Western Writers of America for Incredible Elfego Baca. He was a journalist for 42 years.
Joe Wesbrook, University of New Mexico Press (Albuquerque)

Friends of New Mexico Books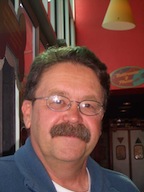 Joe Wesbrook was the Marketing Manager at the University of New Mexico Press and now works part time at Bookworks in Albuquerque. He first love is New Mexico Books and bees. He has been a frequent contributor to the New Mexico Book Co-op.


2008

Denise Chavez, Author (Las Cruces)

Friends of New Mexico Books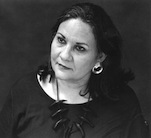 Chavez is an author, playwright, director, actress, activist, and lecturer. The Mexican culture is a constant theme in her books as she grew up and lives in Las Cruces. One of the many things she is known for is the annual Border Book Festival in Old Mesilla which is celebrating its 14th year promoting literature of the Southwest. She is an award winning author and has written numerous books including
Loving Pedro Infante
,
Face of an Angel
, and the
Taco Testimony
.
David Morrell, Author (Santa Fe)

Friends of New Mexico Books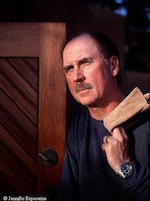 Morrell is a Canadian transplant who taught at the University of Iowa. He now lives in Santa Fe. He might be best known for his "Rambo" books. He is considered the "Father of modern action novels." His books have been turned into films and television series. With over thirty books, Morrell is best known for
First Blood
,
Brotherhood of the Rose
, and
Burnt Sienna
. He is a guest instructor at the Hillerman Mystery Writers Workshop.

Ruthe Francis, Book Consultant (Albuquerque)

Friends of New Mexico Books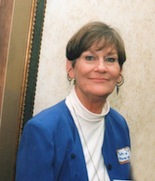 Francis is an author or publisher's best friend. She has had a long career as a reader, bookseller and now as a book consultant. She advises authors and publishers on how to write their books, their covers, and how to market their books. Many of the books she edited have been selected as Winners in the New Mexico Book Awards. She has been an active participant in the New Mexico Book Co-op since its beginning and has been a Board Member in the New Mexico Book Association. She is the first recipient for the Friends of New Mexico Authors from the New Mexico Book Awards.
2007

Tony Hillerman, Author (Los Ranchos)

Friends of New Mexico Books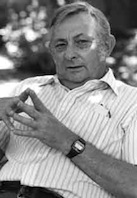 Hillerman was born in Sacred Heart, Oklahoma, and now lives in Los Ranchos de Albuquerque. He was a reporter in Texas, Oklahoma, and Santa Fe. He finally settled in Albuquerque and taught at the University of New Mexico. He has written many books and may be known across the world "as the New Mexican author." Thanks to his daughter Anne, he now has a yearly mystery writers workshop — the Tony Hillerman Mystery Writers Workshop and an annual writers contest by Wordharvest and partners. His books have been turned into movies, television shows, and specials.
Rudolfo Anaya, Author (Albuquerque)

Friends of New Mexico Books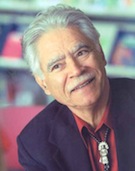 Born in Pastura, New Mexico, Anaya now lives across the river in Albuquerque. He has been called the "Father of modern Chicano literature." Anaya began his career as a public school teacher and later taught at the University of New Mexico. His first novel,
Bless Me Ultima
has received countless awards, including the 2007 People's Choice Award from the New Mexico Book Awards. He has gone on to publish many books about the Hispanic culture of New Mexico. His four seasons collection talked about the Albuquerque Balloon Fiesta and Jemez Springs. He has made it possible for many writers to be published.